WP Kemper
WP Kemper is part of the WP BAKERYGROUP, the leading, integrated group of companies for craft and industrial bakery technology.
WP Kemper´s specialties are mixers and mixing system for dough processing, frying systems (donuts, Berliners, etc.), roll systems with dividing and moulding machines as well as dough sheeters for the artisan roll and bread production.
Engineering and complete project planning right up to delivery of fully customized turn-key solutions including planning and design of the production interfaces are also part of WP Kemper´s competencies as well as the focus on tomorrow´s developments and new innovations.
Product Focus
Mini Products as a trend product?! Snacks are a growing market, and we see an increased demand for mini product production lines, particularly for mini donuts and Berliners. But also, mini rolls and buns are perfect for snack time like mini hamburger buns.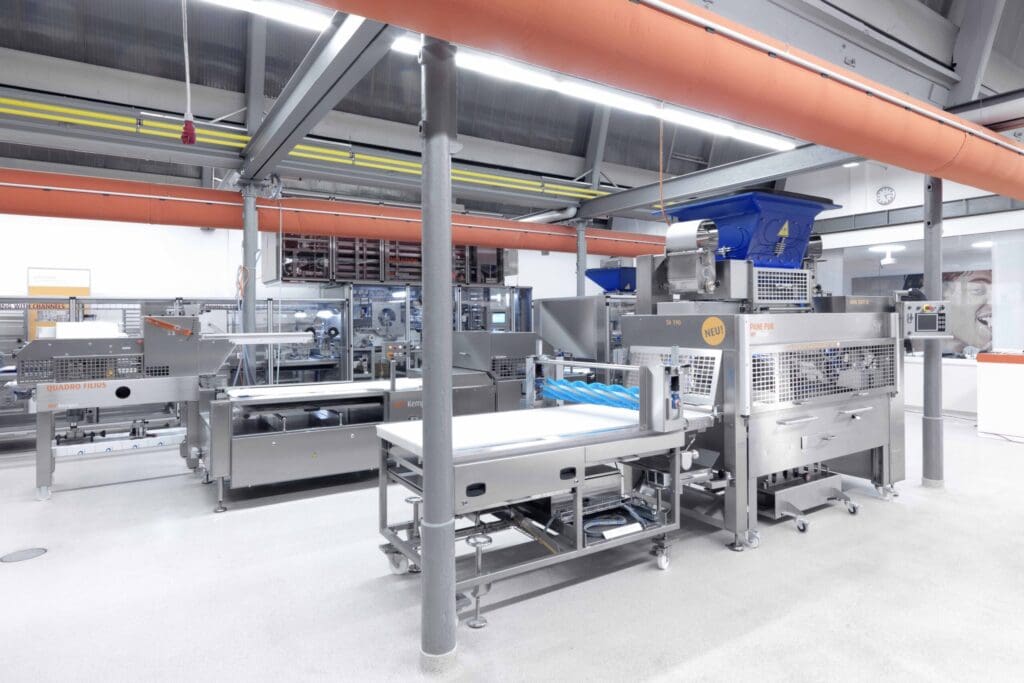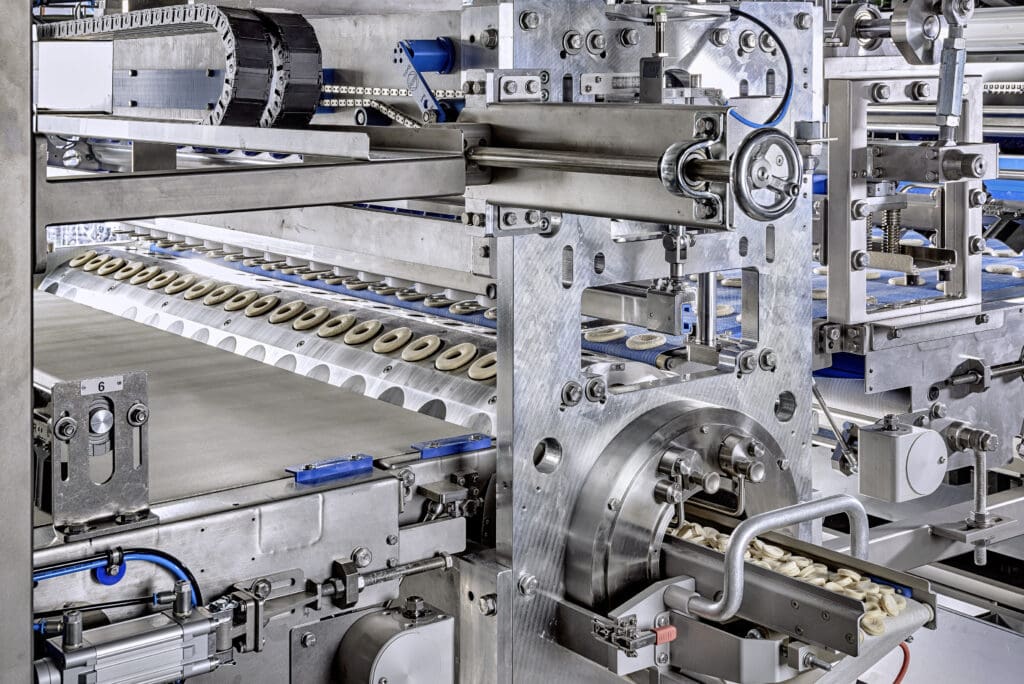 Features
Introducing a trio of WP Kemper features
FutureWork
FutureWork at WP Kemper is the forward-looking orientation of all employees to what the future hold and is a central element of the corporate philosophy. It is about motivation, about the drive to find new things, about passion, implementing structured ways of working, closely following market developments, sensing new customer requirements, and following up on them – allowing to provide the customers on an on-going basis with new impulses that help them thrive in their markets. Industry 4.0 digitalization is an integral part of the developments focused on networking the systems, implementing new sensor technology for controlling machines, and using autonomous systems wherever they make sense
ProductionCare
ProductionCare means reducing downtime and make them predictable through proactive maintenance. Service technicians, troubleshooters, spare parts specialists, administration staff and service consultants are part of the WP Kemper service team to offer the full-service bakeries need to run round the clock. Service 4.0 stands for forward-looking service and includes 3D printing, condition monitoring systems and sensor-based quality optimization and documentation.
Baking Centre
A test, a demonstration or training? The experienced WP Kemper team of master bakers supports you with every question. True to the motto "think process" the baking center offers the entire process for the production of baked goods. From mixers to in-store ovens, you can test and work on a variety of products from the whole WP BAKERYGROUP. It is the perfect setting to test the machines with your individual doughs and recipes.